Order book snapshots CSV datasets, new exchanges integrations
Tick-level order book snapshots in CSV format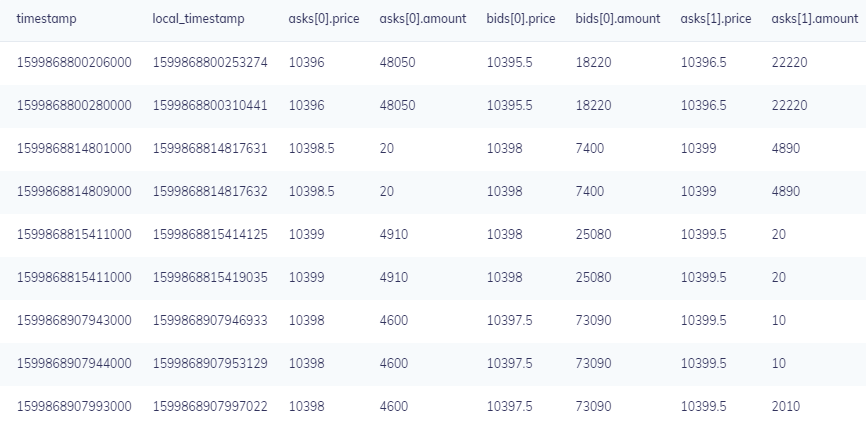 Tick-level order book snapshots reconstructed from exchanges' real-time WebSocket order book L2 data feeds. We're in the process of rolling out top 25 and top 5 levels order book snapshots datasets - currently available for BitMEX, Deribit, Binance Futures, Huobi Swap and Bitfinex Derivatives.
New exchanges integrations
Existing integrations improvements

Huobi Futures & Swap: open interest, funding rates, index prices and liquidations data support

Huobi Global: market by price channel support (mbp.150)

FTX: order book grouped channel support
Monthly and quarterly subscriptions update
Both monthly and quarterly subscriptions plans now include access to more historical data to get started with - 4 months for monthly, 8 months for quarterly subscription - both for existing and new customers.
Stats from September

received ~20 TB new market data with over 90 billions of messages from exchanges real-time feeds

served ~120 millions API requests with over 70 TB of compressed historical market data